Blimey, Thursday again already! Why do some weeks go by in a flash and yet others seem to be a month long? Answers on a postcard...
Last Saturday was Chepstow Gem and Bead Fair. I dragged the family over there as it was 'on the way' to my mum's. It was actually a 20 mile detour, but, bless them, they didn't complain - and I didn't make them come round looking at beads, they went off for a walk.
The Fair was great and I managed to say hello to chums from the UK Beaders forum:
Su from Tillerman Beads (
http://www.tillermanbeads.co.uk/
)
Bea from Just Beads (
http://www.justbeads.co.uk/
)
and Graham from CJ Beadworks (
http://www.cjbeadworks.co.uk/
).
I bought lots of lovely things, especially from Eleanor at Twinklepieces (
http://www.twinklepieces.com/
) and some fab David Christensen glass.
Talking of which , here's the first item made with beads from my haul. It features a David Christensen large focal piece. I've married it with black onyx, both polished and matt, and Swarovski crystals. This was one of those - rare - occasions when I knew exactly how I was going to make the necklace as soon as I saw the focal.
This one will be added to the website today.
Also added to the website today, will be a selection of earrings - also made with David Christensen glass beads - like these!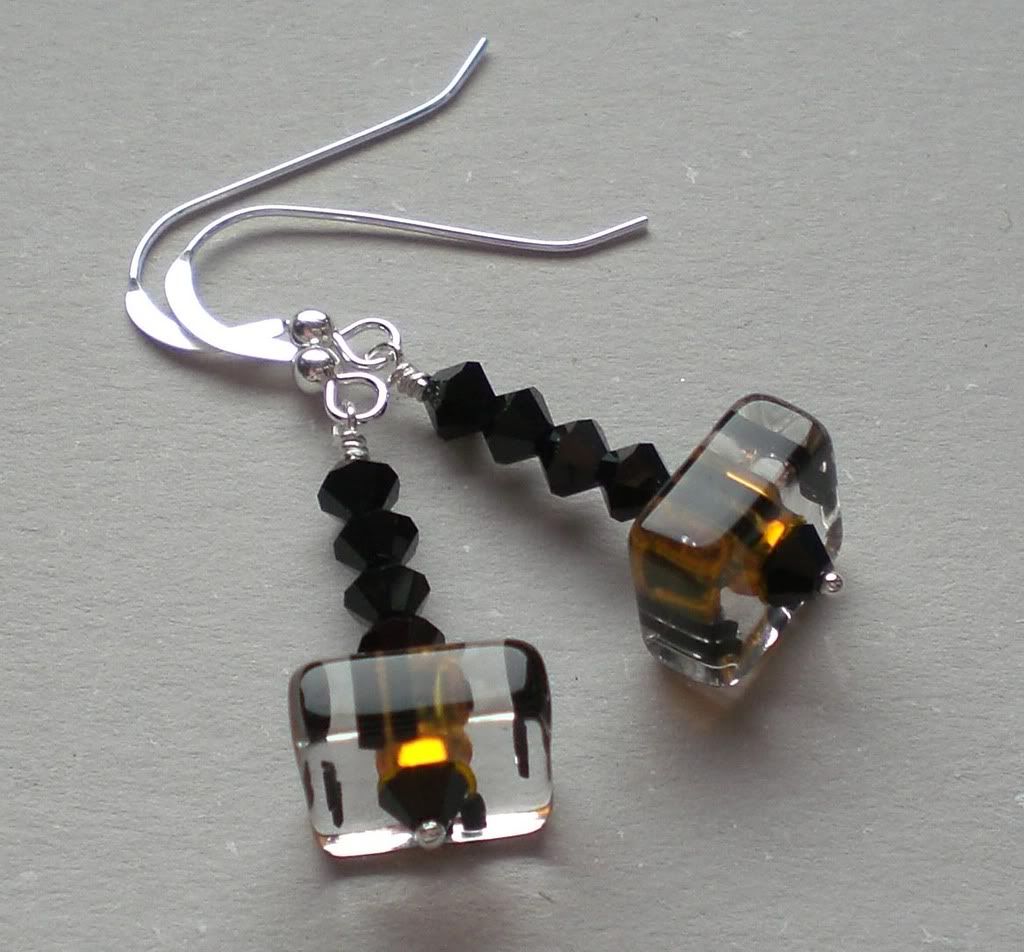 I'm sure you can see why I got carried away on that stall!
Had a miracle result at WW... I lost half a pound! A miracle because I'd eaten soooooo much at the weekend. I'm trying to be extra good this week so the over-eating doesn't catch up with me next week... watch this space!