One of the four parcels I'm waiting for arrived this morning... but not one of the two that I really, really needed to come today!
Spent the morning researching goldfish with my daughter (12) who has decided she'd like some. We bought a book so she can read all about it before committing her money. Think it's going to cost her about £40 to get it all set up so she needs to be sure!
This afternoon I made my entry for the current challenge on the UKbeaders forum. We had to make a piece inspired by cakes! Here's mine - inspired by chocolate biscuit cake: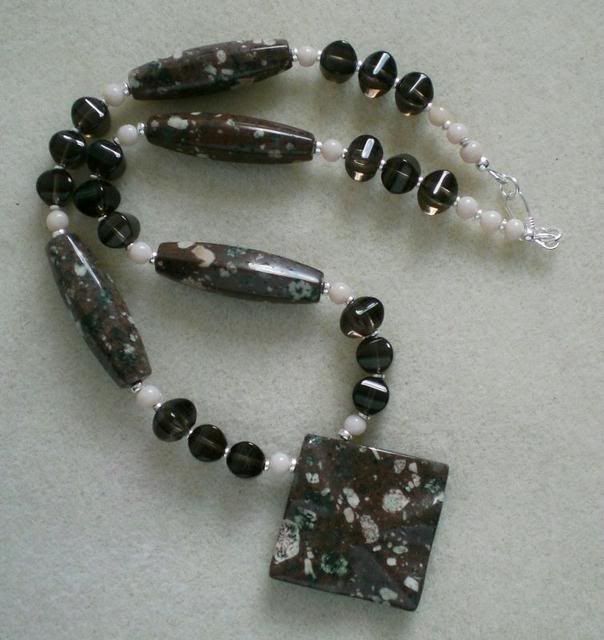 The mottled brown beads are Mica Quartz, the brown lantern shaped ones are Smoky Quartz, the cream ones are shell and in between is Sterling Silver.
It will be for sale on the website by the end of the week.