Friends arrived at that point last night! They were breaking their journey to Devon for their holidays. It was great to see them and we had a lovely time - eating, drinking and putting the world to rights until the early hours.
So this is the bracelet bought by the customer - and she asked me to make a necklace and earrings to go with it... but without the hematite. I like to give my customers some choice, so I've made two necklaces and earrings: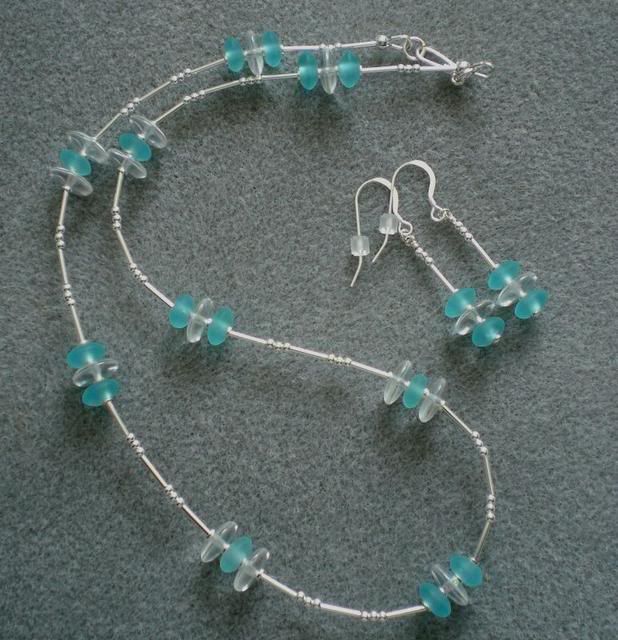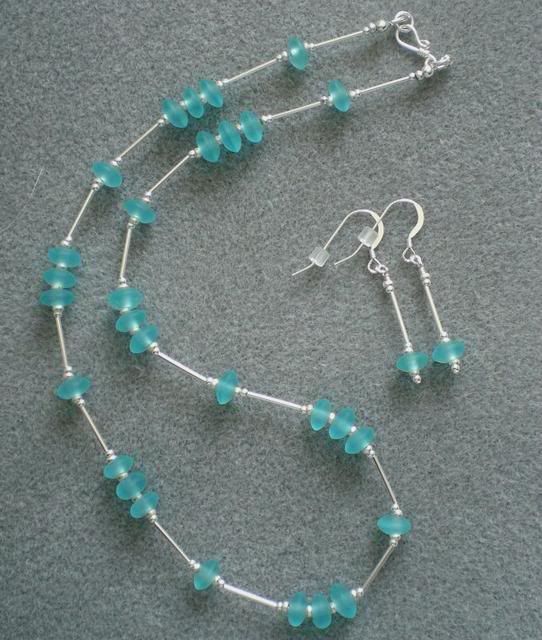 Which one will she choose?
And this one which is a commission from a lovely friend for a present for her mum to wear to a wedding. It's Sterling silver and navy freshwater pearls.