Had a day of feeling quite uninspired, so I thought I'd stick to something I know how to make and so made a load of bookmarks.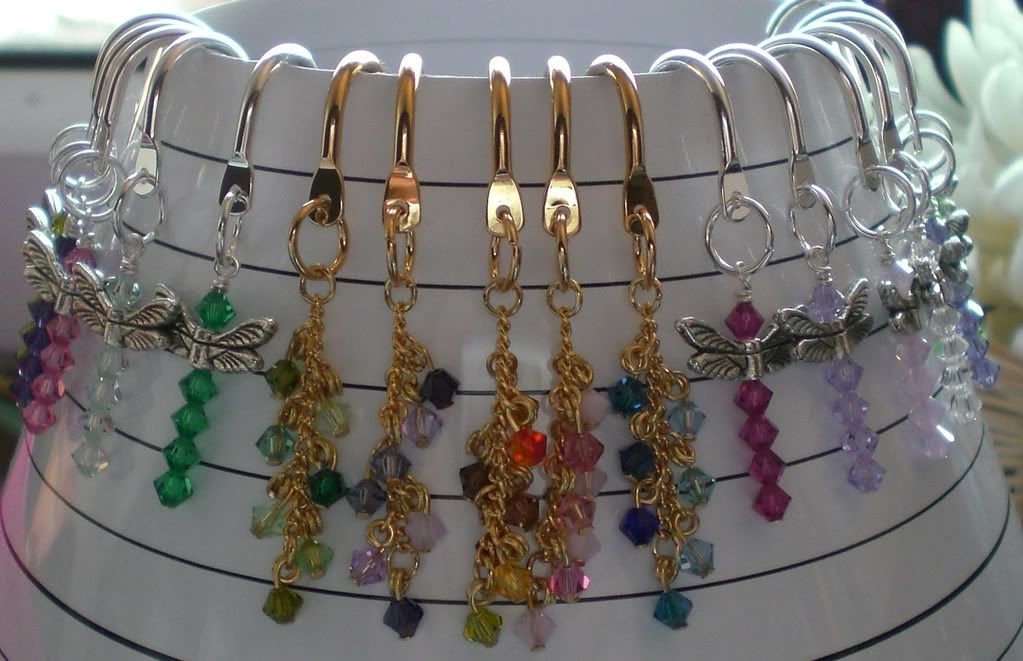 I've made (and sold) loads of the silver ones with the Swarovski crystal dragonfly dangle before - but the gold plated ones are a new thing. I'm pleased with how they turned out.
I'm awaiting a BIG package of beads - which hopefully will come tomorrow. And then I've got 101 things to make with them.
Tonight I've been at a study skill evening with Tom - his GCSEs start in May. He seems very laid back about it all, I'm more nervous than he is!