Answers on a postcard!
Truth is we've been rushing around behind the builders and plasterers - sweeping, cleaning and painting so that everything would be ready for yesterday - when the chap arrived to lay the kitchen floor and then he'll be fitting the kitchen ... HOORAY!!!! It seems to have taken soooooo long to get to the bit that we started the whole things for... a new kitchen! Still it's all starting to take shape now and it's looking lovely. AND the new cooker arrived yesterday... so have spend an inordinate amount of time stroking it... just need it all connecting up and I'll be cooking up a storm (probably!).
Have managed to do some beading in between sessions with the paint brush - these are on the website already.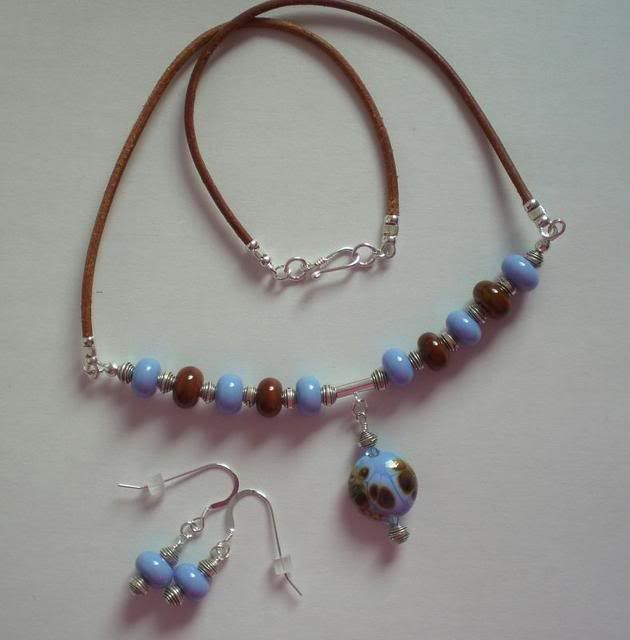 This set features one of those orphan beads that I got the other day. Luckily I had some other lampwork beads that matched exactly! I have used Thai Hill Tribe silver beads in between the lampwork and the rest of the necklace is brown leather thong. I'm really pleased with the way this turned out.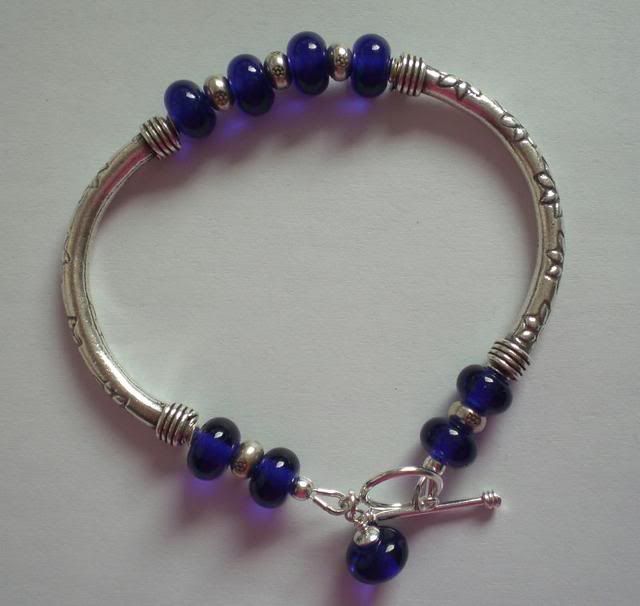 These two bracelets feature some of my favourite components - Thai Hill Tribe Silver 'elbows'. They fit really neatly to the sides of your wrist. The first bracelet has pink coin and stick freshwater pearls and the second has lampwork beads in a gorgeously rich cobalt blue. I made some earrings to go with the cobalt bracelet: